Our History
Holy Cross Church was built in 1913 and dedicated on September 14th 1914. The PASTOR FROM 1913-1914 was Fr. John Pieper.
Some of the first Parishioners included Mr. and Mrs. Peter Schinstock, Mr. & Mrs. Henry Sanders, Mr. & Mrs. Frank Rehberg, Mr. & Mrs. George McNamara, Mr. & Mrs. Ed McNamara among others. These members were pleased to have Mass in Beemer because prior, they would travel to Wisner or West Point sometimes by train, and sometimes, the train did not coincide with the Mass times.
Some of the firsts in the parish to be baptized were: Kathryn McNamara born on Dec. 5th 1913, David Henry Sanders born on Oct 26th 1914 and baptized on Nov. 1st 1914 by Fr. Pieper.
The first couple to be married in the parish was George Schwedhelm and Elizabeth Amrein on June 19th 1917 with Fr. Adam Brass presiding over.
In 2005, Holy Cross Parish started sharing one pastor with St. Joseph's Wisner. Holy Cross Parish is a small community with 75 Families but very strong and working together as a team. They do have at least 4 Masses per week including Colonial Haven Nursing Home in Beemer. Holy Cross Parish is a very welcoming community and have a tradition of sharing a cup of coffee with their pastor on Wednesdays after the morning Mass.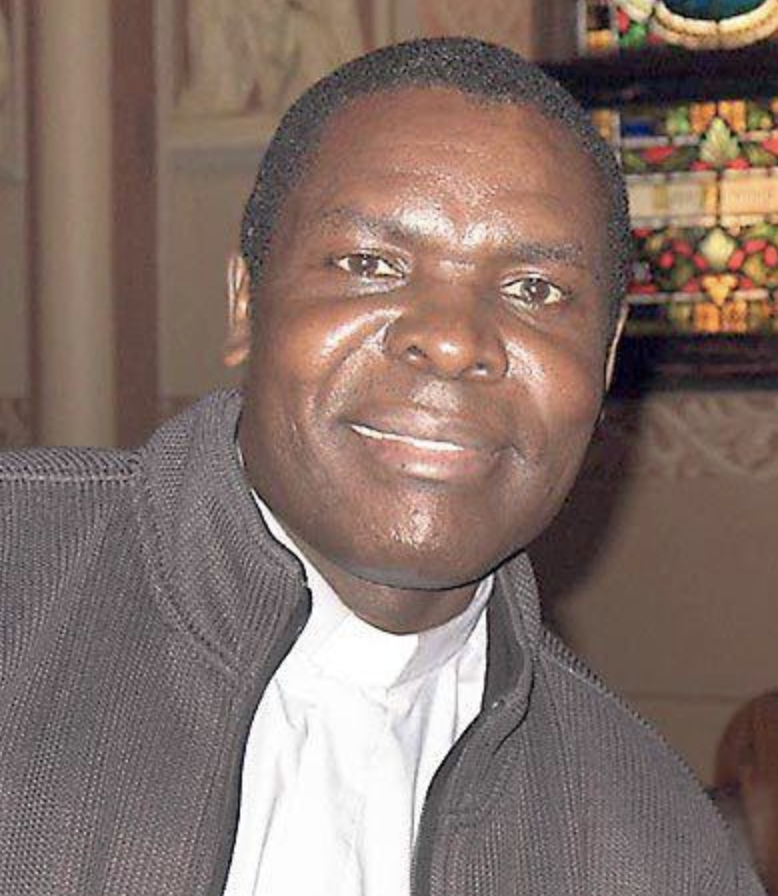 Father Vincent Sunguti
I'm a native priest from Kenya. In November 2011, I came to the USA for studies while residing at St. Mary Magdalene parish in Omaha NE as in resident priest. In 2012, I was appointed as an associate pastor in the same parish. On completion of my studies in 2015, I got a new appointment to work as associate Pastor at St. Margaret Mary in Omaha, NE until 2018. 
2018 – to date, I moved to the upcountry as Administrator at St. Joseph Church in Wisner and Holy Cross Church in Beemer. 
My apostolate duties in my two parishes include: Celebrating Masses for the people in week days and Weekends, doing weddings, baptisms, funerals, visiting and teaching CCD on Wednesdays, visiting the homebound and the sick in homes and hospitals among other ministries. I also visit and say Mass at Wisner Care Center and Colonial Haven care center in Beemer. 
Apart from parish work, I do have teaching duties at Guardian Angels Central Catholic High school (GACC) in West Point during the weekdays.  
Holy Cross Cemetery
We are united with our beloved dead in Spirit and therefore, taking care of their final home of rest has always been a priority within Holy Cross Parish. This catholic Cemetery committee welcomes Catholics who would like their loved one rested here. To Purchase a plot, call Parish office 402 528 3475 or 402 529 3531.
Parish Council
Each pastor has a consultative team that he works with to run the parish. Thus, the Parish usually has a Pastoral Council commonly known us Parish Council that comprises of the president, the vice president, the secretary, and 3 other members. Other representatives of various groups can attend the meeting, but they do not have any vote on any parish council matters. Leaders on the council are elected by the parishioners or appointed by the pastor and run for a term of 3 years. Any parishioner is welcome to attend our meetings at any time but cannot vote on any matter. 
Our parish councils meet every other month unless otherwise. 
Our current presidents are: 
Holy Cross Church, Beemer – Michael Guenther
St. Joseph's Church, Wisner – Shane Batenhorst.
Each parish has Finance committee or council who comprise professionals in Finance matters and their role is to assist the Pastor and the Parish council members in making wise decisions on parish stewardship. 
Each of our parish has 5 members of Finance committee that are appointed by the pastor and meet quarterly in a year. 
Our Current Finance Chairs are:
St. Joseph Church, Wisner – Dianne Davies
Holy Cross Church, Beemer – David Steffensmeier
The Beauty and Treasures of our Church of Holy Cross, Beemer hidden in the art.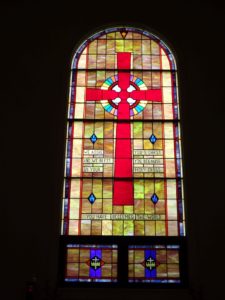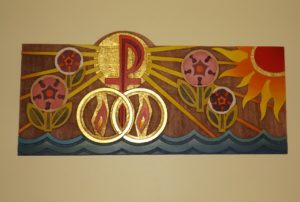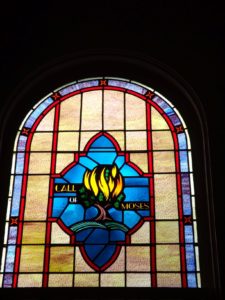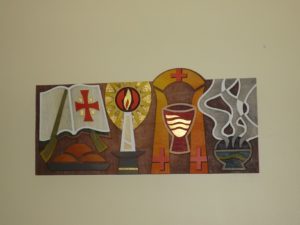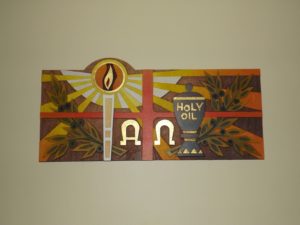 Holy Cross Catholic Church
Mass
Sunday | 8:30am
Reconciliation
Sunday | 8:00am – 8:20am or by appointment